A REVOLUTIONARY HOROLOGICAL CONCEPT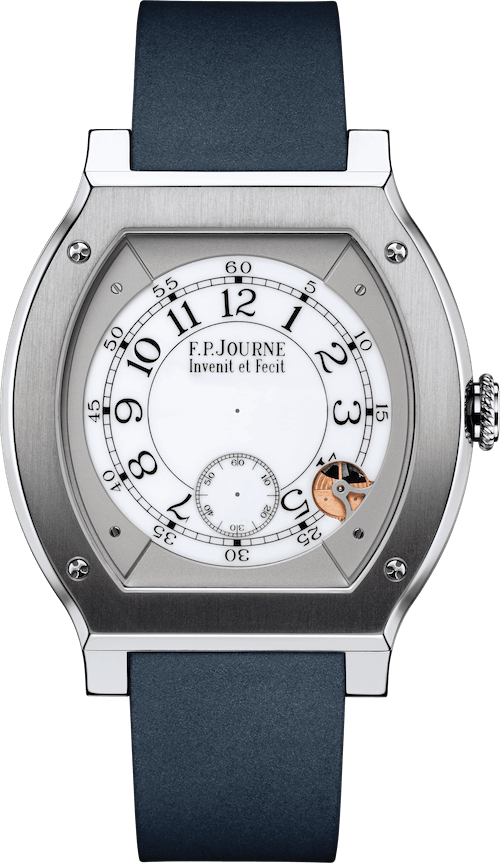 Oversized élégante
in Titanium
48 mm
Entirely luminescent dial and midnight blue rubber strap
Revolutionary electro mechanical movement with motion detector
providing this watch with a very long autonomy of
8 to 18 years
depending if in daily use or in standby mode.
After 35 minutes motionless,
the watch switches to standby mode in order
to save energy and its hands stop turning.
Automatic exact time reset as soon as the watch is worn again.
Switch the button to discover how the energy saver function works.
A REVOLUTIONARY HOROLOGICAL CONCEPT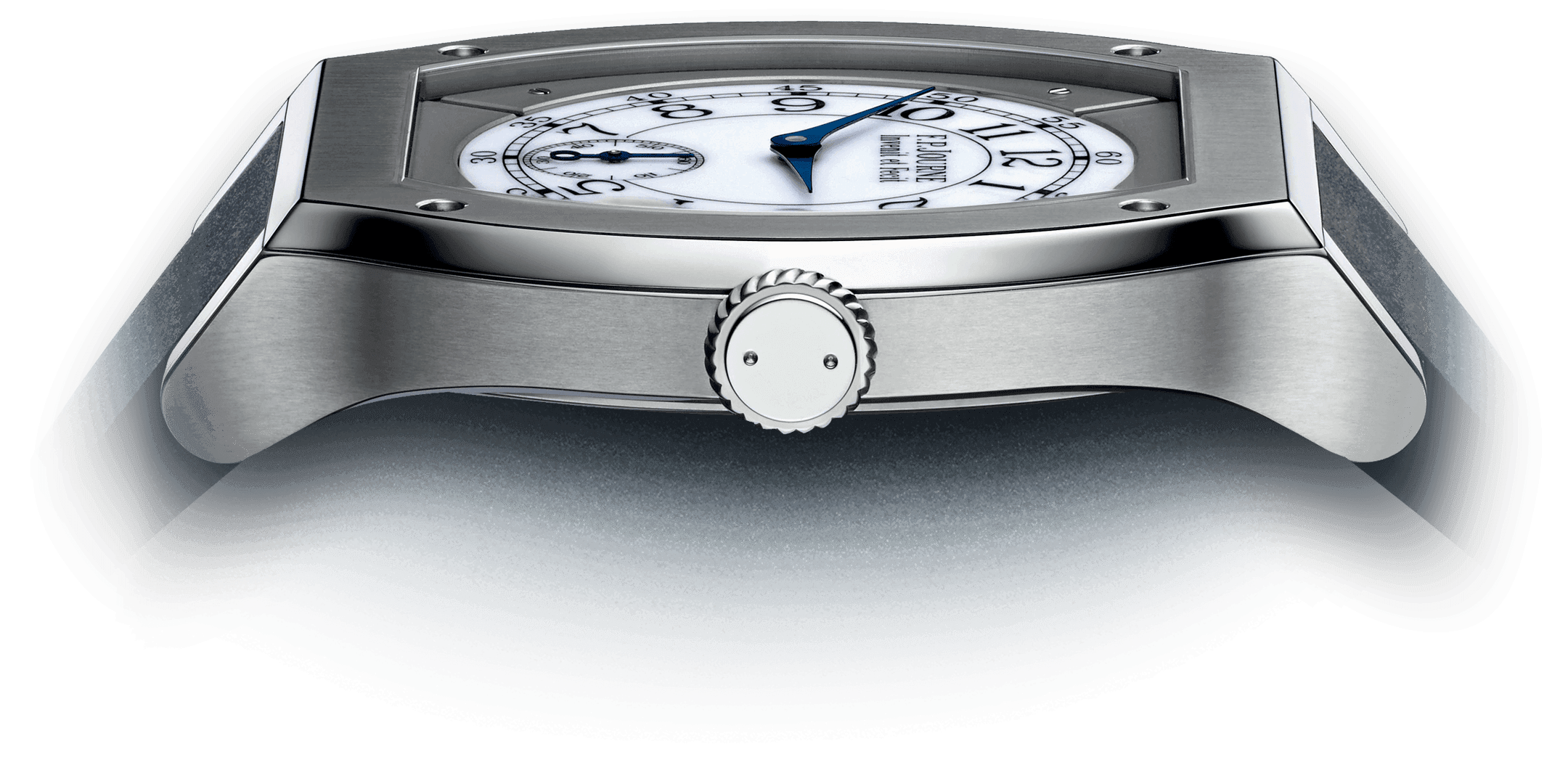 The élégante by F.P.Journe allows time to be stopped and started again,
absolute dream of all watchmakers.
Switch off the lights to reveal the luminescent dial.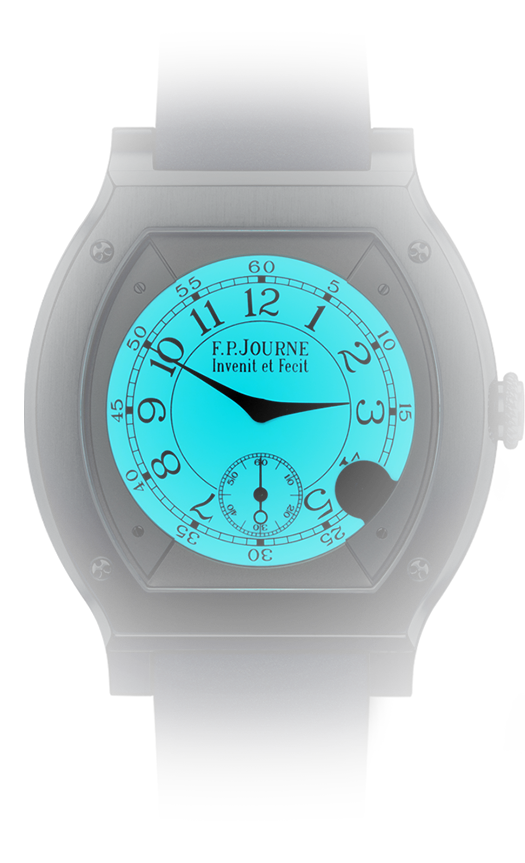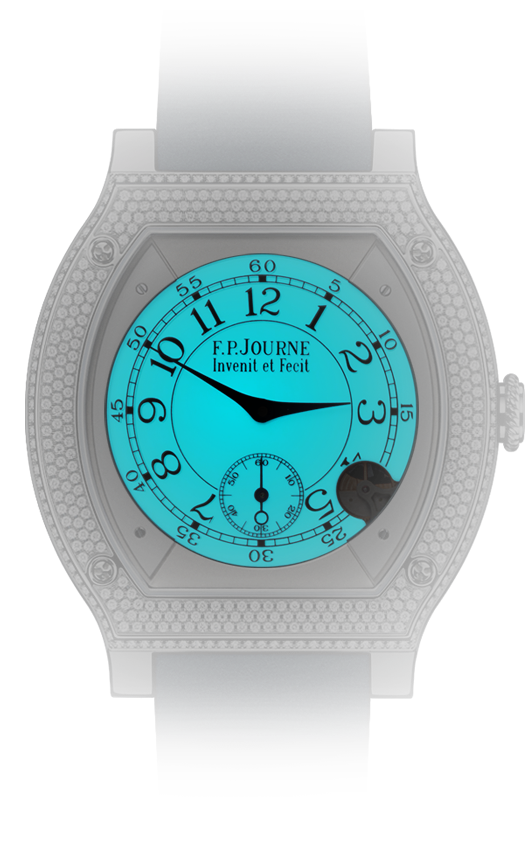 EXCELLENCE, CONTEMPORARY DESIGN AND ABSOLUTE COMFORT
Discover the video of the élégante by F.P.Journe.

Find your élégante in an
F.P.Journe Boutique